On Monday, November 11, the Nebraska City School district commemorated Veteran's Day. Each school celebrated a little different. Whether it be a breakfast for the veterans and their family, like the middle school, or a ceremony, like Hayward and the high school, they all honored the veterans and their service.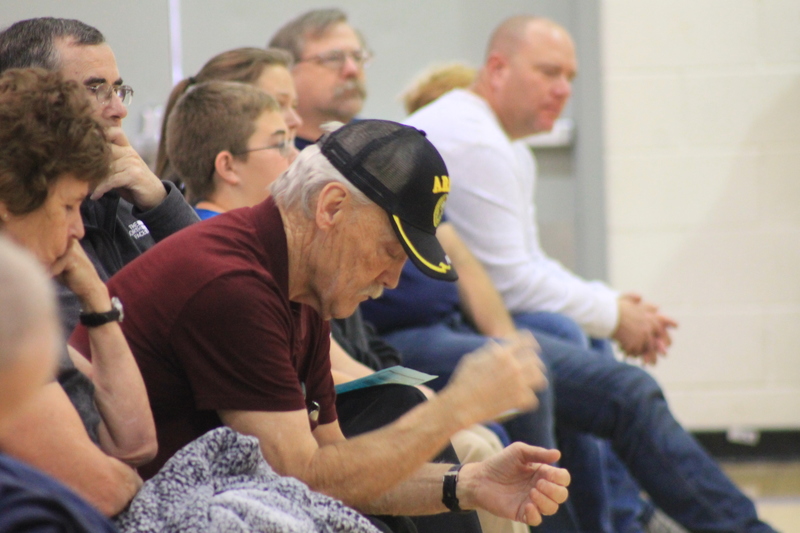 The service was emotional to some veterans.
The one thing all the ceremonies had in common was the assistance of the high school band. The band was directed by Emily Roth and played the Star Spangled Banner and National Anthem. They played this at all three schools to help honor the veterans and their service for this nation.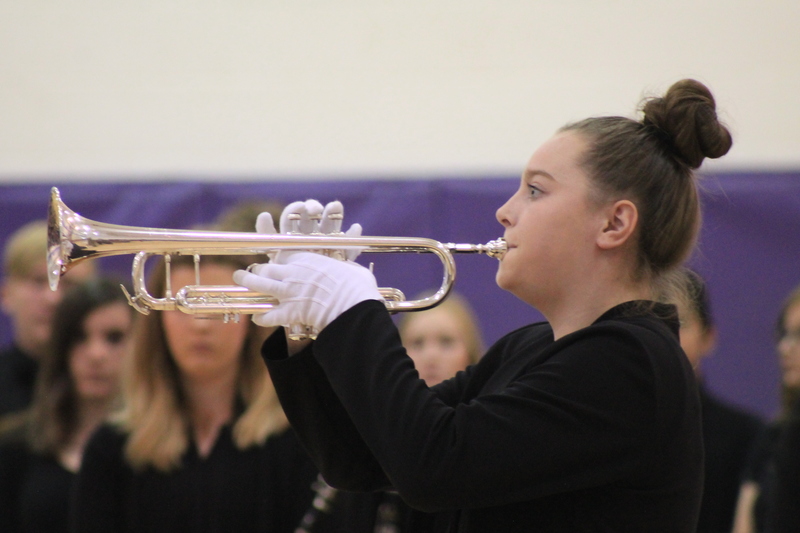 Katherine Luther played the taps for the middle school and high school with Paige Gowing assisting her.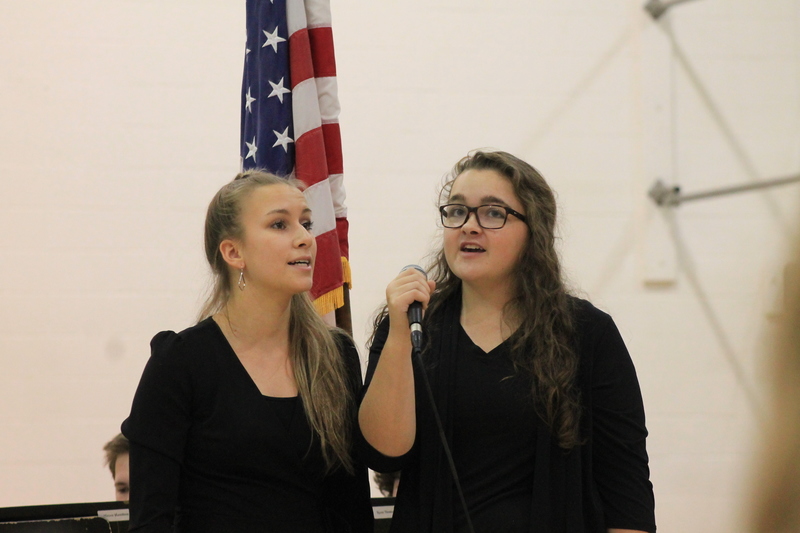 Lilly Frields and Natalie Turner sang the anthems for each of the branches of the military as the band played each song.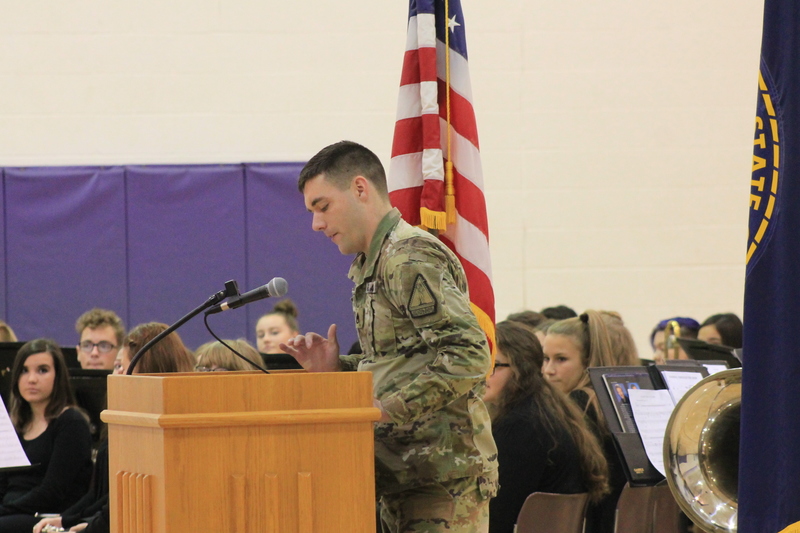 The middle school and high school both heard a speech from Sergeant Casey Thompson.