On Tuesday, November 12, the Nebraska City High School hosted this year's EMC Choir clinic. They had two clinicians come in and work with a choir from each of the conference schools during the afternoon.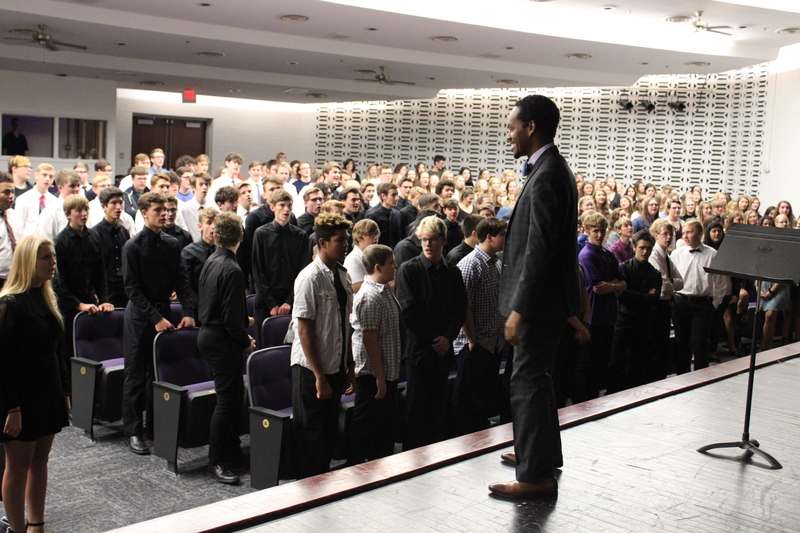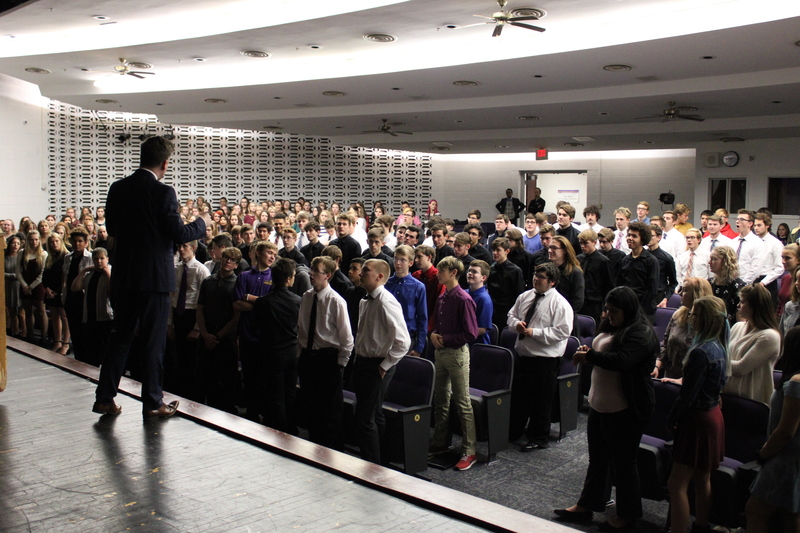 Clinicians working with all the choirs in the auditorium.
Then they had a concert at six that featured one song from each school choir. There was a variety of musical groups, ranging from women's a Capella to barbershop chorus to mixed choirs. There was also a wide variety of different musical styles.