To finish off the first week back at school the Wrestlers attended the EMC Wrestling Duals where Alfredo Valquier(285) went 6-0 in his matches, Mikah Ruiz(196), Alex Wright(126), Jorge Loarca(120), and Carlos Prados(113) all went 5-1. Also on Saturday, the Speech team was at Millard North where Ellie Higgins placed 21st in serious prose, 2nd in humorous, and 1st in impromptu speaking. Additionally, Isabelle Bare placed 12th in humorous prose as well. Finally on Saturday the Basketball teams played at Auburn.
To start the second week of school the Freshman Boys Basketball team played Plattsmouth at home.
Then, Tuesday, the Band and Choir got to watch the performance of The Lied's Night Of Broadway by a group of UNL students. Also on Tuesday, the Basketball teams traveled to Conestoga where the girls varsity won 52-50, with the boys varsity also winning 66-62. Thursday, the Wrestling team traveled to Beatrice.
On Friday, FCCLA District STAR events at Peru State were postponed due to weather.
On Saturday, the Girls Basketball team traveled to Brownell-Talbot; while the Wrestlers hosted their annual home tournament, placing 2nd. Saturday, multiple students medaled at the Raymond Central speech meet. Christian Tietz, Lillian Frields, Eric Poggemeyer, Trey Pursel, and Elijah McNeely placed 12th in oral interpretation of drama. Ellie Higgins placed 3rd in both humorous and serious prose. Christian and Lillian placed 11th in duet acting.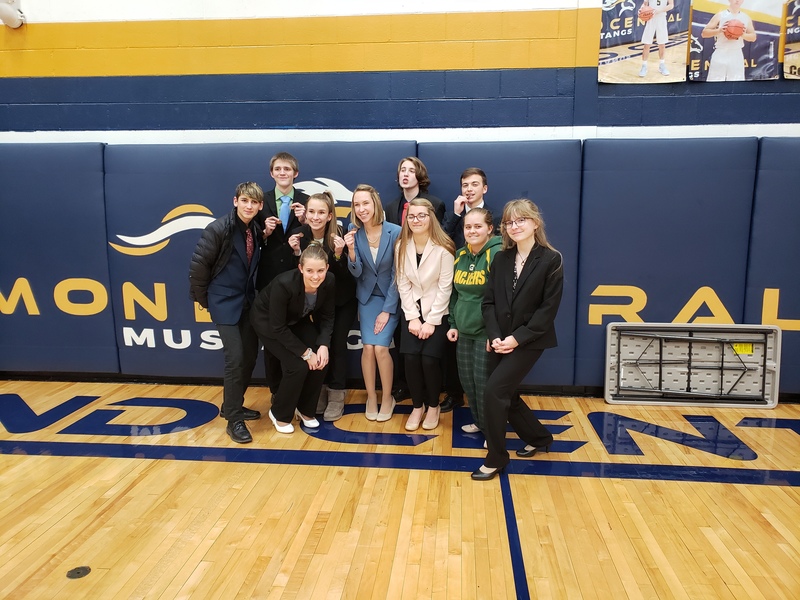 Joke of the week: Why is 2+2=5 like your left foot?
A: It's not right.