On Saturday February 1st the Speech team headed to Lincoln Northeast with Ellie Higgins placing 1st in impromptu, 2nd in humorous prose and 4th in serious prose. Then Lillian Frields and Christian Tietz placed 4th in duet acting and finally Sarah Murray and Kelly Gonzalez placed 18th in duet acting.
Also on Saturday at the EMC Wrestling meet:1st: Alfredo Valquier 2nd: Carlos Prados Jr, Jorge Loarca 3rd: Braeden Chipman 4th: Cael Kreifel, Logan Hobbs, Brexton Roberts, Mikah Ruiz, and Gavin Bailey.
Then on Monday the basketball teams headed to Ft. Calhoun, with the following results:
JV Boys: 30-53 Loss
JV Girls: 19-5 Win
Varsity Boys: 38-65 Loss
Varsity Girls: 52-47 Win
There was also a Freshmen boys Basketball game at Blair.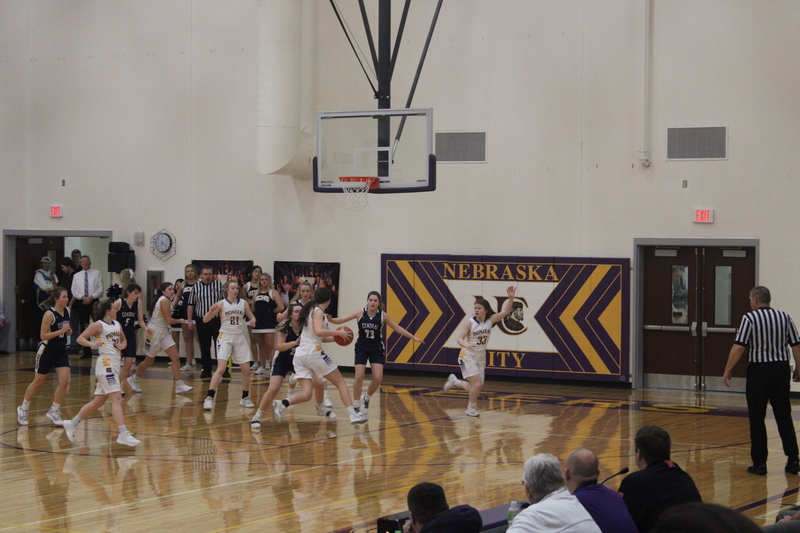 On Thursday the JV and Varsity Boys and Girls Basketball teams travelled to Raymond Central.

JV Boys: 65-59 Win
JV Girls: 38-25 Win
Varsity Boys: 57-45 Win
Varsity Girls: 58-34 Win
Also on Thursday we had a Wrestling meet at Mt. Micheal and the Doane concert and jazz bands came to our school and performed for our band.
Finally, we had an eventful Friday. The Basketball teams travelled Norris for games: both Boys and Girls JV and Varsity teams. The band and choir had a performance from the Omaha Conservatory of Music, with clinics during their class periods.

On Saturday the speech team had another meet at Crete High School.
Ellie Higgins placed 5th overall in serious prose and 8th overall in humorous prose. Lillian Frields and Christian Tietz placed 8th overall fo duet acting.
Joke of the Week:
What did the snowman say to the other snowman?
Do you smell Carrots?