Speech team results!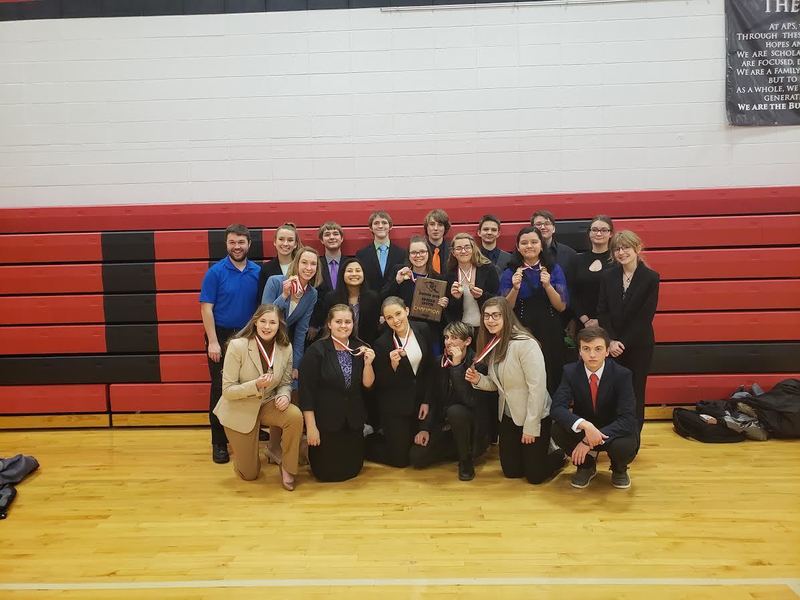 On February 15th, members of the Nebraska City High School Speech team competed at the Auburn High School invitational meet. We received the team championships plaque from the meet.
The following individuals were medalists at the meet listed by event:
Duet acting--Sarah Murray & Kelly Gonzalez--6th place
Entertainment--Marcus Bartman-6th place, Katie Dia-4th place
Informative--Sydney Blum-4th place
Persuasive--Sarah Murray-1st place, Valerie Bennie-2nd place
Poetry--Izabella Earll-6th place

Humorous--Ellie Higgins-1st place, Isabelle Bare-5th place
Serious--Ellie Higgins-1st place
Top Novice Awards: Kelly Gonzalez in serious and Izabella Earll in extemporaneous.
Attachments area