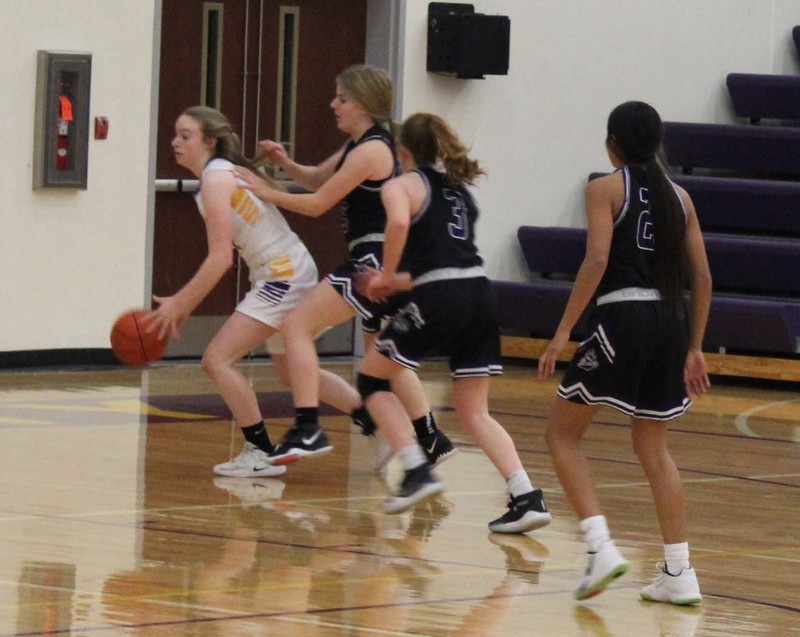 On Tuesday February 10 our Basketball teams hosted Blair. It was also Senior Parent Night.
JV Girls: 32-24 Win
JV Boys: 42-25 Win
Varsity Girls: 27-52 Loss
Varsity Boys:60-52 Win
Last week on Thursday and Friday, Katherine Luther and Vilard Saraison attended the Wesleyan Honor Band Festival.
Also on Thursday the Boys Basketball team travelled to Ashland/Greenwood:
Jv boys- lost
Varsity boys 69-44 Win
Friday and Saturday was District Wrestling, where 4 Wrestlers qualified for the state meet.
Alfredo Leos Valquier - placed 1st
Carlos Prados Jr - placed 2nd
Chance Sjulin - placed 3rd
Gavin Bailey - placed 4th
On Saturday February 15th, Members of the Nebraska City High School Speech team competed at the Auburn High School invitational meet where they were the team champions.
The following individuals were medalists at the meet listed by event:
Duet acting--Sarah Murray & Kelly Gonzalez--6th place
Entertainment--Marcus Bartman-6th place, Katie Dia-4th place
Informative--Sydney Blum--4th place
Persuasive--Sarah Murray-1st place, Valerie Bennie-2nd place
Poetry--Izabella Earll- 6th place
Humorous-- Ellie Higgins-1st place, Isabelle Bare-5th place
Serious--Ellie Higgins- 1st place
Then on Monday, Feb. 17th, the Girls Basketball team lost 32-41 at their Sub-District game, ending their season.
Tuesday, Feb. 18th we had a band concert where the Jazz Band, the Concert Band, members of the Guitar Class, and a Saxophone quartet performed for the public.
On Thursday, Feb. 20th the State Wrestling Meet began at the CHI Center in Omaha, all four of our NCHS wrestlers won their first matches.
The Boys Basketball team also traveled to Omaha Gross, where unfortunately they suffered losses.
JV: 46-57
Varsity: 43-50
Friday the 21st State Wrestling continues and the Boys Basketball team is traveling to Crete.