We welcome all students back to the Middle School tomorrow. Breakfast starts at 7:35. Students will be let in around 7:55. We dismiss tomorrow at 1:25, with buses running accordingly. 7th grade will drop off/pick up by the library on the west side. 8th grade will drop/pick up on 8th street on the east side of the MS.

8th grade students are getting new Chromebooks this year. Students who pay the $25 Chromebook fee are allowed to: - take their CBs home - Get a 1-time damage fee waiver - if paid each year, will receive the CB when they graduate. Please contact the office with any questions.

8th grade students--Remember to bring your $25.00 insurance fee tomorrow so you can take your chromebook home!!!!

We look forward to welcoming the 6th graders tomorrow to the Middle School. Breakfast starts at 7:40, with students being let in at 7:55. We will dismiss at 1:25. Let's have a great 1st day!

Reminder that Open House is at the Middle School from 6:00-8:00 PM tomorrow. 8th grade Chromebook meeting in library at 7:30. Look forward to seeing everyone there!

Good Afternoon! Hopefully back to school letters have found your mailboxes! If not, copies can be found on our website, Facebook, and Twitter. Please contact the Middle School or Central Office if you're having any issues with your Powerschool forms. We're excited to see everyone at Open House Tuesday from 6 PM to 8 PM!

Thank you Arbor Bank 🌳 for collecting and donating cardboard to our Science department! 🔬 We cannot wait to use the materials for our STEM challenges!! 📐 #NCPioneers #PioneerProud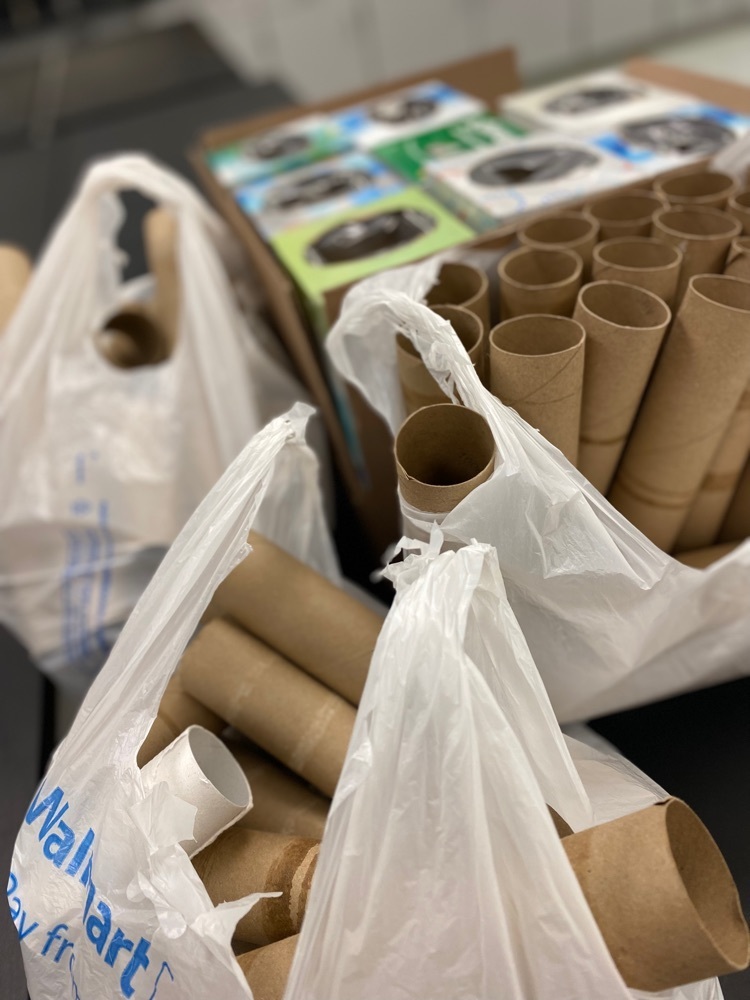 Reminder to all 7th and 8th grade students: The middle school Junior Pioneer Football camp will take place Monday July 25th, 26th, & 27th from 8:15pm-9:15pm at Pioneer field! This camp is free to anyone interested in playing middle school football this fall. Bring athletic shorts, a t-shirt, water, and (cleats if you have them). Also, the Pioneer Football clothing sale is going on now until July 29th visit
https://stores.inksoft.com/nebcityfootball/shop/home
for items and ordering details. Go Pioneers!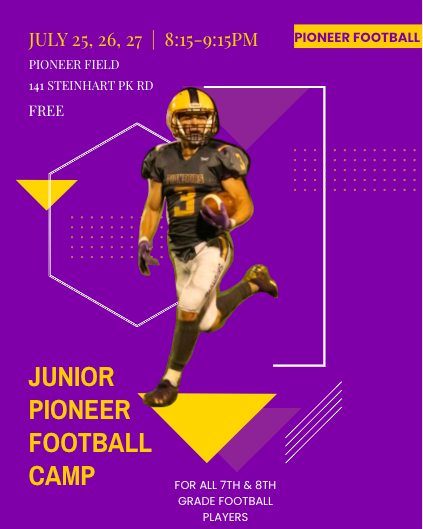 After School Clubs - Nebraska City Public Schools are excited to announce expanded offerings for After School Clubs for the 2022-2023 and 2023-2024 school years. This will allow After School Clubs to expand their services until 5:30 pm. After School Clubs at all 3 programs will begin on Tuesday, Sept. 6, 2022. Registration forms will be sent home after school starts. These funds are also being used to expand club opportunities for students with electronic gaming clubs at the Middle School and Hayward Elementary and a Koi Pond at Northside Elementary. Thanks to 21st Century Grants these after school club services can be provided without any expense to the local tax payer. Thank you to Marsha Biaggi, After School Club Director, and Brenda Wieckhorst, Business Manager for applying for additional funding through a grant, Nebraska City Public Schools will receive additional funding for the next two school years.

2nd Session of Summer School is starting tomorrow at the High School. It runs from 8:30-11:30 Monday-Friday for the next 2 weeks.

Congratulations to the Nebraska City 14u AA State CHAMPIONS! Great job Pioneers!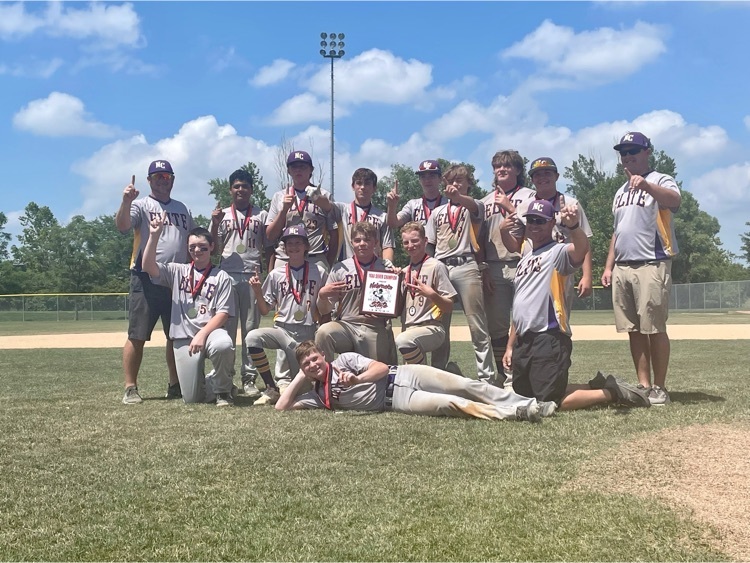 Just a reminder that we're holding MS weight lifting at the HS for any incoming 7th and 8th Graders. 9 and 10 AM sessions on Wednesdays and Fridays. See you there!

Congratulations Steinhart House!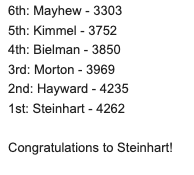 Congratulations Pioneers!!!!

Good Morning! We're looking forward to seeing 8th Grade Families at the Middle School for Send-Off! It will start around 1 PM and 8th graders will be dismissed with their families after.

All Middle School students will be cleaning out their lockers tomorrow. Students should not bring their backpacks on Friday unless they are attending the Jr. High Track Meet.

As the year winds down, we're checking in Chromebooks and other materials. Please remind your students to turn their items in to avoid fees. Students will also start bringing things home this week with final locker clean-out Thursday.

6th, 7th and 8th grade BAND students will bring their instruments and music home tonight! Please drop the kids off at the HIGH SCHOOL tomorrow morning, no later than 8 a.m.The bus will bring the band back to the middle school for classes at 10:30 a.m. Students need to be at the High school by 6:30 p.m. in concert dress for the concert tomorrow night! Looking forward to a great concert to end the year!

Students will be turning in their CBs tomorrow as we start wrapping up the school year. Lockers will be cleaned out on Thursday. We ask that students not bring backpacks Friday unless they need one for Track.